What it's like to be "gay and grey" in Hong Kong
"Many of us had to get married, so society would see us as 'straight' and 'normal'. Even when we are old, we still can't be ourselves," says a 75-year-old man during a public forum on establishing senior homes for Hong Kong's LGBT+ older generation.
This is a scene from Suk Suk, a 2019 Hong Kong drama film written and directed by Ray Yeung. It tells the story of Pak and Hoi, two closeted married men in their 70s torn between their love for one another and family responsibilities.
The film won two major awards – Tai Bo won 'Best Actor' and Patra Au Ga Man won 'Best Supporting Actress' – at the 39th Hong Kong Film Awards, which were announced virtually on 6 May due to the coronavirus outbreak. It also won Best Movie and Best Actor awards from the Hong Kong Film Critics Society in 2019.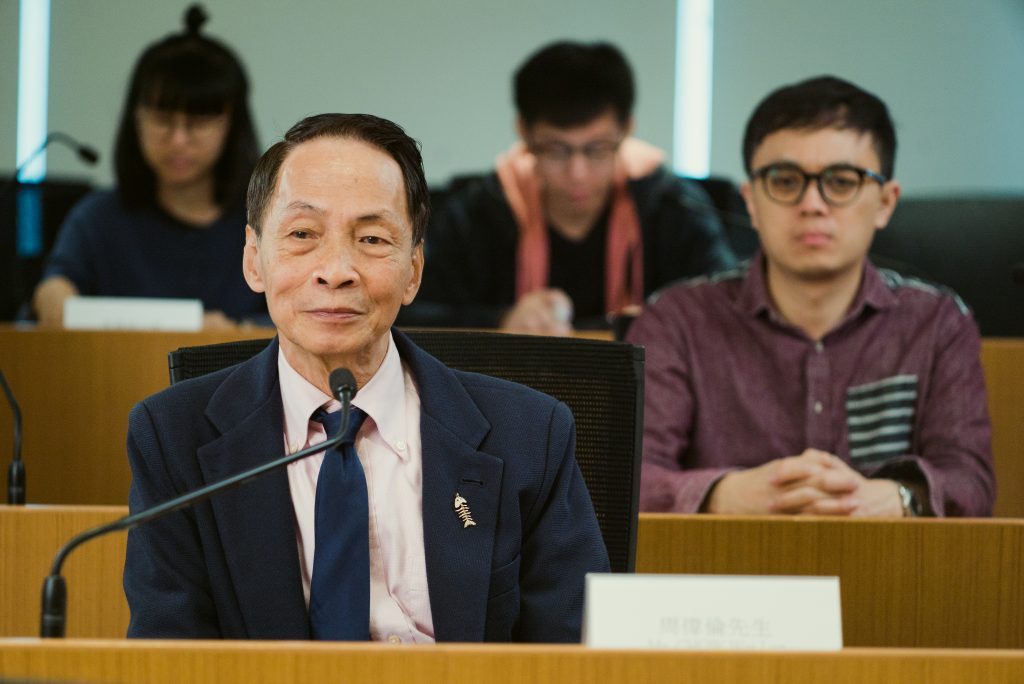 A scene from the film Suk Suk. Credit: Ray Yeung
But the aforementioned scene is not pure fiction. The struggles and needs of older gay men depicted in the film are real, based on personal stories told to Yeung by this invisible minority in Hong Kong.
"Pressured by traditional social expectations, many older gay people in Hong Kong chose to get married when they were young, even though they realised their sexuality from an early age," Yeung says. 
"They are in an extremely vulnerable situation [both emotionally and socially,] and they need to be very careful about their identity [otherwise, family relations could dissolve and they could be ostracised by society]."
A unique set of challenges
Despite identifying as gay himself, Yeung admits that the plight of older gay men in Hong Kong never occurred to him until he came across a book called Oral Histories of Older Gay Men in Hong Kong: Unspoken But Unforgotten, which was first published in Chinese in 2014, followed by an English version in 2019. 
Written by Travis Kong, an associate professor at the University of Hong Kong specialising in Chinese sexuality and LGBT+ issues, the book features interviews with12 older gay men who discuss their family obligations, failing health, the aging process, and current role in society – all of which is complicated by their sexuality.
Feeling inspired, Yeung set out to make a movie based on the book. Through Kong's connections, he interviewed a number of older gay men between 60 and 80 years old, only to find that they face unique challenges within their families and often feel left behind by the broader LGBT+ movement.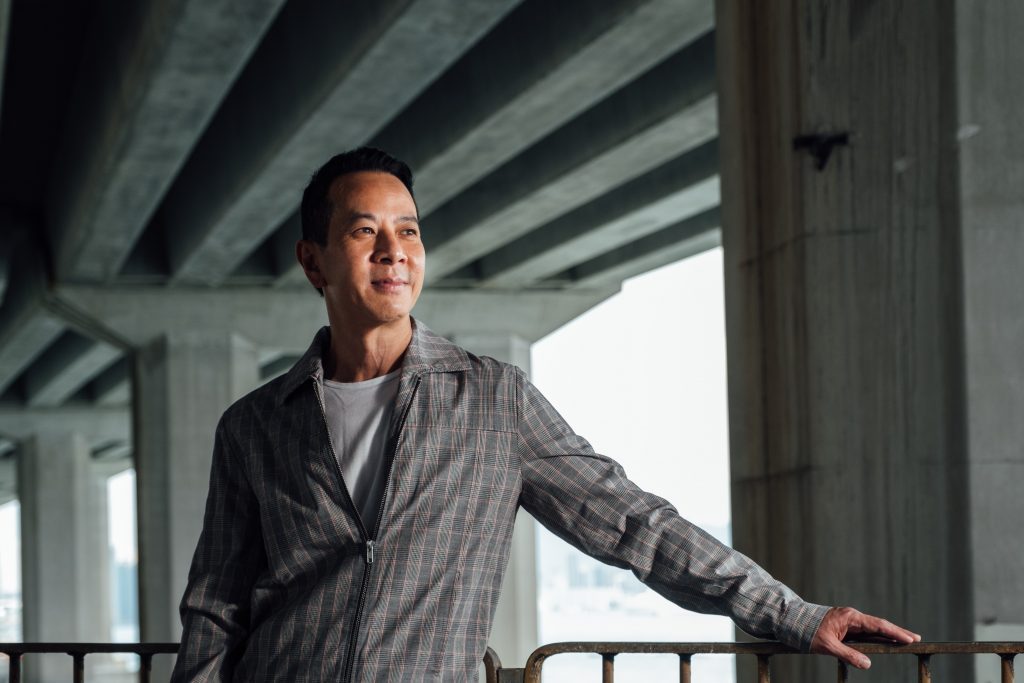 Ray Yeung, director of Suk Suk. Photo: Karma Lo
According to Yeung, older gay men in Hong Kong feel out of place in the city's Western- and youth-oriented mainstream gay scene. While many groups host outings, festivals and community events, Yeung says that much socialising takes place in expensive "gay bars, discos and saunas." Daytime activities, such as hiking or sailing trips organised by LGBT+ group Out in HK, can also be too costly.
"Many older gay men [I interviewed] are blue-collar workers with lower income. These activities are too expensive for them," he explains. "Even if they are willing to [pay the fee] and go inside, people will just ignore them or even stare at them in a judgemental way."
Even if older gay men are willing to come out [about their sexuality], it's just very difficult for them to find a safe place to express themselves and meet people

Ray Yeung
While most instances of neglect or discrimination are subtle, Yeung said he heard stories of more overt bias while interviewing men for the film. He shares the experience of a 70-year-old gay man who recalls being turned away from a popular sauna among younger gay men. 
At the door, he says the receptionist denied him entry, explaining that the sauna was "for members only." When he inquired about purchasing a membership, the receptionist replied, "It's full. You can't join." 
"What about the waitlist?" he asked. "We have no waitlist." Meanwhile, several young people entered without any questions. 
Moreover, participating in the city's high-profile events can impact the personal lives of older gay men. Yeung recalls speaking with another man, who was filmed by a media outlet while marching in the Hong Kong Pride Parade in 2015. 
The next day, the man, who lives in an affordable public housing complex, found that his neighbours stopped talking to him – some even made fun of him behind his back. According to Yeung, the man has been stuck in this situation since, as he does not have the means to relocate. 
"Even if older gay men are willing to come out [about their sexuality], it's just very difficult for them to find a safe place to express themselves and meet people, not to mention finding a partner," Yeung says.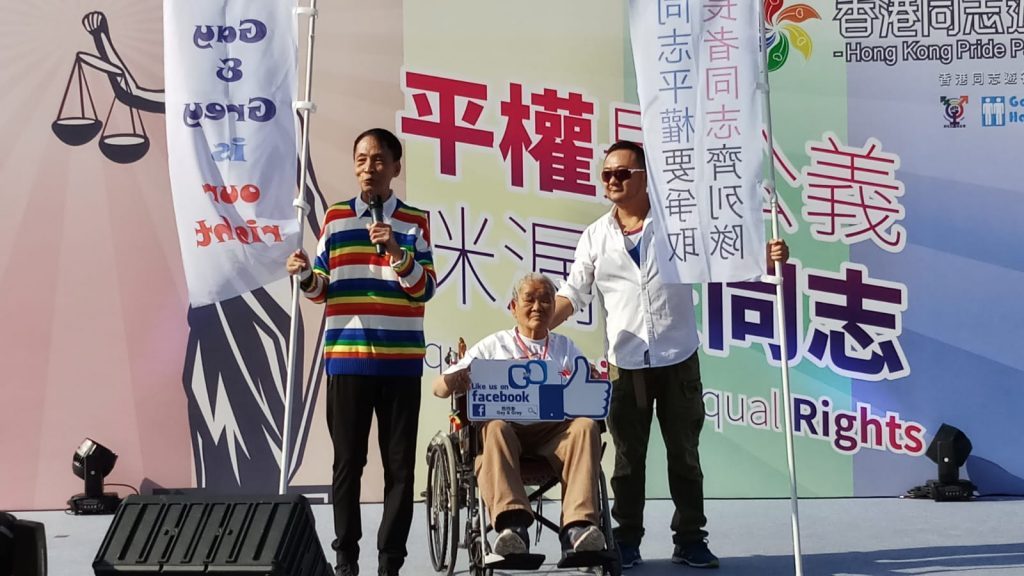 Members of Gay and Grey at the 2019 Hong Kong Pride Parade. Credit: Gay and Grey.
Building a community
The unique needs of older gay men led Kong to establish Gay and Grey after finishing his book in 2014. The non-profit group aims to create an inclusive and friendly environment specifically for gay people over 60 years old, as well as promote their rights and their sense of identity.
Barry Lee, treasurer of Gay and Grey, says older and/or more traditional Chinese gay men need to be able to build their own culture. "Going to bars, discos and saunas – that's just not their thing," he says. "In addition, these activities are too public, which makes them feel uncomfortable for fear of exposing their identities. They cannot be too open about [their sexuality] because they don't want to embarrass their families, especially when many of them are already grandfathers."
"They have already been hiding their identity for many years; if they still need to hide it in their final years, it just really hurts."

Barry Lee
Each month, the association hosts gatherings and activities that fit their needs, such as healthcare talks, movie screenings, yoga and meditation workshops, or lunch at a traditional Chinese restaurant. 
Now with more than 150 members, Gay and Grey provides relevant training to several mainstream elderly service associations, such as Big Silver and the Elderly Centre Division of Hong Kong Lutheran Social Service. 
"The frontline social workers and healthcare staff need to know about the existence of LGBT+ seniors and learn how to work with them," Lee explains. "From using thoughtful language, such as partners instead of husband or wife, through to avoiding inappropriate questions, such as asking a trans woman whether she needs a Pap smear [a test for cervical cancer]."
The organisation also advocates for senior citizen homes for gay people – a concept that Gay and Grey has been proposing to government committees since 2016. 
"If they have to enter a normal elderly home, where they will be surrounded by straight people and caretakers who don't understand their needs, they will likely go back to the closet again," he explains.
"They have already been hiding their identity for many years; if they still need to hide it in their final years, it just really hurts."
How to help
If you would like to support Gay and Grey and LGBT+ seniors, join the charity screening of Suk Suk, a fundraising event organised by Gay and Grey, on 12 May 2020.