Live and Learn: Culture news for April 2020
Displaced
Hosted by Grant Gordon and Ravi Gurumurthy, Displaced is a podcast that tackles the world's most pressing issues, such as climate change, displacement crises and the future of warfare. You'll hear from some of the world's most forward thinkers, including policymakers, activists and entrepreneurs, as well as moving personal stories from those who have been directly affected by humanitarian crises.
The Handmaid's Tale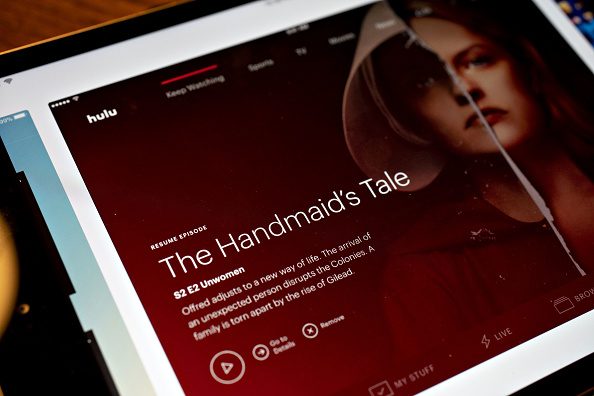 Based on Margaret Atwood's 1985 novel of the same name, The Handmaid's Tale TV series is returning this autumn for its fourth season. The story takes place in Gilead, a dystopian authoritarian republic where women are enslaved as surrogates for infertile couples on the pretense of preserving mankind. 
Explained
As the name implies, Explained aims to unpack complicated issues in engaging, informative ways. This Netflix series covers a wide range of topics from cryptocurrency to the world of athleisure wear, the future of meat, pandemics, beauty, K-Pop, diamonds and much more.
Maid: Hard Work, Low Pay, and a Mother's Will to Survive 
Equal parts social exposé and memoir, Maid sheds light on the stigmas of poverty through the eyes of Stephanie Land, a single mum who works as a housekeeper while caring for her daughter and studying to become a writer. The New York Times bestseller reflects the experience of thousands of underpaid, overworked single mothers worldwide. 
A Woman Is No Man
Palestinian-American writer Etaf Rum's debut novel tells a story of three generations of Palestinian-American women whose lives are dictated by religion, marriage and childrearing obligations. Relegated to second-class citizens, the women look for ways to escape the abuse and oppression experienced in their daily life.
1987: Fourteen Days in May
An award-winning BBC documentary by Paul Hamann, Fourteen Days in May invoked widespread criticism of capital punishment when it aired in 1987. The film centres around the final days of Edward Earl Johnson, an African American man who was convicted of murder and sentenced to death by the US state of Mississippi.
While on death row, Johnson continuously professed innocence, asserting that police coerced him to sign a false confession. The state executed Johnson on 20 May 1987 when he was 26 years old.  
Stay informed and inspired with Ariana's weekly newsletter.